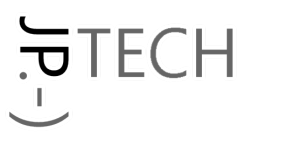 Hi!  Thanks for stopping by, and please feel free to look around.
Please register to leave comments – polite feedback is always appreciated.
Log In or Register to post a comment.
RSS Link:  http://justinparrtech.com/JustinParr-Tech/feed
11/26/2018:  Merry Christmas!

Be sure to check out Santa 5, the video that explains time travel and higher spatial dimensions!
Here is my list of favorite Christmas movies.
If you happen to watch "National Lampoon's Christmas Vacation", here is my guess about lighting the Griswold house.

11/20/2018:  Reminder!  Black Friday starts on FRIDAY.  BOYCOTT STORES THAT DISRESPECT THE AMERICAN TRADITION OF THANKSGIVING, by having Black Friday deals that start on THANKSGIVING.

WALL OF SHAME, 2018:

Wal-Mart
Best Buy
Macy's
Target
JC Penny
Big Lots
Kohl's
Belk
Cabellas / Bass Pro
Dick's Sporting Goods
Dollar General
Five Below
Gamestop
K-Mart
Sears
Michaels
Old Navy
Bealls
DSW
Fry's Electronics
Lord and Taylor

There are No Tech Deals on Black Friday

Watch out for Personal Computing "Door Busters"

Instead of leaving the comfort of your home on Thanksgiving day, boycott the stores above, and hit the retailers online on Cyber-Monday.  You'll get the same deals, or better, and you can shop from home.  Don't be like the stores above.  Don't use the promise of cheap crap to lure people away from their families on Thanksgiving.

12/28/2017:  Happy (almost) new year!