Justin A. Parr is an experienced Technologist and Information Technology Leader based in the Dallas/Fort Worth, Texas area, having a diverse background that includes Consulting, Integration, Architecture, Project Management, and (long ago) Software Development.
I'm the nerd that other nerds call, when they need help.
Technical Professionals are welcome to connect to me on LinkedIn:
http://linkedin.com/in/justinparr
I do not do Facebook or Twitter.
https://justinparrtech.com/JustinParr-Tech/why-i-dont-facebook-nor-twitter/
You can reach out to me by submitting a comment on this website.
About the JPTech logo
One day, long ago, I noticed that my initials "JP" form a hat and eye patch for a pirate smiley.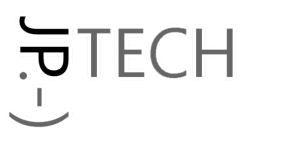 I don't illegally copy nor advocate illegal copying of software and media, nor do I have a fascination with pirates.  It's just a cool looking thing I can do with my initials.
I can only identify with pirates in the most general, Jimmy Buffett sense — I chart my own course, and I probably won't turn down a margarita.
I like to think that this logo reflects the light-hearted and "uncharted" exploration and sharing of science and technology.