It's August, 2015 – time for "Back to School"
Here are a few tech gift ideas for your high-school / college student that they will use and appreciate
Contents
1. Decent Smartphone
Beyond video games and endless text messages, there are some legitimate uses a student should have for a smartphone:
Track homework assignments
Take notes
Take pictures of notes, diagrams, and other learning aids
Download a graphing calculator app (upper math / science), and you won't have to buy one!
Download tutoring / tutorial apps – there is practically one for every class
Download formula sheets, color charts and quick reference guides, as well as class-specific applications for math, engineering, science, design, art, and just about everything else.
AirDroid and other apps allow you to upload / download pictures and files to a PC using WiFi, allowing you to use your smartphone as a glorified memory stick
Additional uses:
Never get lost with built-in maps / GPS
Install a phone tracker app for safety and oversight
Install a "panic button" app for risky situations such as walking home or to your car alone from night class or late practice.
Install a flashlight app – good for emergencies as well as safety and security
1.1. Recommended
The LG G3 or G4.  I've had several LG handsets, and each one has proven to be powerful and durable.  The G3 and G4 have some interesting and compelling features, such as the "circle" folio case, allowing your smartphone to also function like a smartwatch, for quick access to the camera, information, and selected functions.
The nice thing about the G3 and G4 is that they have a "guest mode", where you can set up an alternate screen lock which only activates selected applications.  This means, you can hand someone your phone without allowing them full access to your settings and applications.
If you go with the G4, stick to the basic case or Circle folio case — don't waste money on the leather.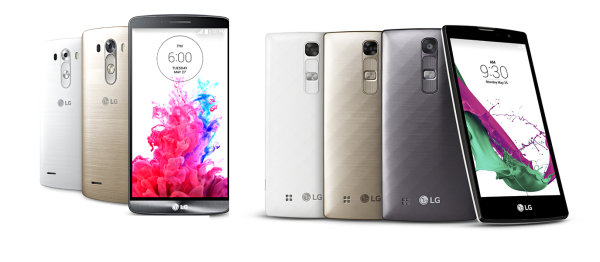 Most providers allow you to pay monthly – AT$T charges about $20/mo for these phones.
Make sure you get a case and screen protector!
Having these are cheap insurance against drops and scratches, and will keep your phone looking and working like new for a long time.
If you get the folio case, you especially need the screen protector!  You don't want your screen getting scratched up, where the screen shows through the "circle".
You can get a cheap case on Amazon for about $20, and a screen protector for $10.
2. Install PortableApps on a Memory Stick
Your student probably needs a memory stick…
You can make it about 100 times cooler by installing PortableApps, which is a series of browsers, applications, games, and educational programs that run directly from the memory stick.
When you plug in the memory stick, you get a menu of applications that are installed, including a private browser that you can take with you.
Best of all, your data, bookmarks, and history are stored on the memory stick itself, without leaving a trace on the host PC.  (Just remember to back up your data periodically)
Just like your smartphone, apps can be added or removed via the PortableApps installer.
2.1. Recommended
Kingston DataTraveler SE9 (USB 2.0) or SE9 G2 (USB 3.0).  These are available in a wide range of capacities for between $10 and $30.
Kingston is the "King" of memory, and the king of memory sticks.  They make reliable, durable products that will perform well under a variety of conditions, and last a long time.  I have an 8 gig SE9 that I've owned for about 3 years, and it's still going strong!

What's nice about the SE9 series, is that it's exactly the same size as a USB connector, making it a convenient size to put on your keychain.
If you want to give your student some serious "Nerd-cred" (that's the opposite of "street cred"), you can get them a Kingston DataTraveler Vault Privacy drive, sporting password protection, and hardware-based AES encryption.
Expect to pay a lot more… a 32 gig Vault is about $90!  If your student works with sensitive information, or is simply keen on privacy, the DT Vault series is the way to go!
3. Portable USB Charger
Keeping your devices charged on-the-go can be quite challenging.  A portable USB charger is basically a battery that you charge at night, and take it with you during the day.  When your smartphone, camera, or other mobile device needs a top-up, simply plug its charging cable in to the portable charger.  In a few minutes, you'll be back to 100% charge.
These are excellent for students who travel a lot, have a busy schedule, or engage in a lot of extracurricular activities.
Starting at about $10, a decent one will run you about $40.  Capacity is measured in milliAmp hours, or mAh.  Today's hungry devices demand more power, and you want to shoot for a charger that holds at least 10,000 mAh — more is better.
I have used several, and the most reliable one I have is an older Anker model (Sold at Best Buy or on Amazon.com).  The one I have has multiple ports, to allow multiple devices to charge at once!  Some models have a built in flashlight, which is a great emergency / safety feature.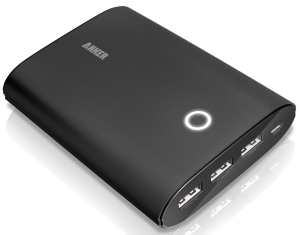 This is also the single most useful thing you can buy as a gift for someone who travels frequently.  Having to top-up in an airport can be a nightmare, and if you're flight is delayed, forget about it!
4. Multifunction Stylus Pen
The Cross Tech 3 retails for about $30 and combines a mechanical pencil, ink pen, and red ink pen in one package.  To put icing on the cake, the pen cap can be used as a stylus for your phone or tablet!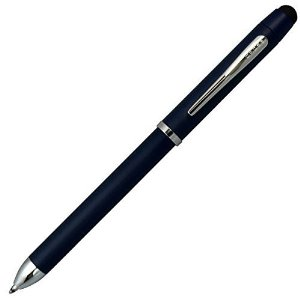 Most smartphones and tablets use what's known as "capacitive touch" (CT), so you need to make sure that if you buy a stylus, it's compatible with CT or Capacitive Touch displays.  Most nib stylii (styluses) are NOT compatible with a CT display, so watch what you buy.
5. TSA-Friendly Wallet Multi Tool
A wallet (or pocket) multi-tool is a great item to have while on-the-go.  Loosen, tighten, open, or close, as appropriate, using one small tool.
Make sure you get one that's TSA-approved, as it's security friendly.
Both the Wallet Ninja, and similarly-designed Metal Ant are made out of metal, sturdy, 100% TSA approved (meaning, you can carry them through airport security), and each can be purchased for under $10 on Amazon (or elsewhere).
Functions include wrenches, bottle opener, can opener, screwdrivers, letter and box opener, ruler, etc…
The curved slot at the bottom allows you to insert a credit card, and use the tool as a smartphone stand.
And, they can be used as a cord  wrapper by looping your earbuds or USB cables through the bottle opener hole, and using the the wrench ends as a fishbone wrapper.
Again, make sure you get one that's TSA Approved.  Some of the cheaper ones have a large blade along one corner, and will NOT make it past airport security, and I'm sure some high schools would have an issue with a knife-edge as well.
6. 24″ to 32″ LED LCD TV
At first, this might seem counter-intuitive, but a smaller TV can be very useful as an external, 2nd monitor (PC or laptop), or can be used to stream music or videos while you're working on something.  During down time, use your PC or laptop as a DVD or Bluray player.
LED LCD technology allows these devices to be extremely thin, and even somewhat portable.
Although they are about the same price, unlike a monitor, a TV has built-in speakers / sound support, provides multiple inputs (monitors typically have 1 analog and 1 digital only), and comes with a remote.
I've had good luck with LG and Vizio, but there are several excellent brands out there (Sony, Samsung, etc).  A TV in the 24″ to 32″ range will cost $150 to $250, depending on brand, size and features.  DO NOT buy a cheap brand like Apex, Dynex, or Emerson.  They are buggy and don't last long.
A "Smart TV" runs applets directly on the TV for viewing or streaming Netfflix, YouTube, Amazon, or Hulu.  Some Smart TVs have games and other content available.  If you plan to use a Chromecast or Amazon Fire Stick (See below), you don't really need this feature, as these devices turn a "dumb TV" in to a "smart TV", but the price point may be so close that it doesn't matter.
Make sure you get Full 1080p / FullHD, rather than the lower 720p standard.  FullHD provides much higher resolution, and is far superior when used as a 2nd monitor (for eample, when used with a laptop)
Look for multiple HDMI (digital) inputs.  Smaller TVs often only come with a single digital input, either DVI or HDMI.  If you plan to use a Chrome / Fire Stick, these require an HDMI input.  A PC or laptop can be connected via HDMI, or through the older "VGA" (blue, 15 pin) analog input, but HDMI is the only way to take full advantage of the 1080p resolution when used as a monitor.
Don't bother with 3D unless your student already has a Bluray player or game system that supports it.  Most DVD players, media players, and PCs DO NOT support 3D.
Your student will appreciate the massive desktop real-estate to work on large projects (writing, designing, video / media editing, drawing, etc…), streaming music while working, or watching movies during  down time.
7. Dorm Life
Dorm life can be a drag, but here are some really cool ideas to make life a little more enjoyable.
7.1. Google Chromecast
For $35, you absolutely can not get a better deal on a streaming player than the Chromecast.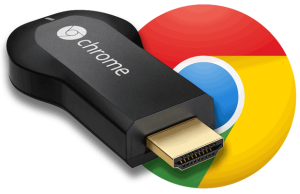 The Chromecast from Google is an HDMI dongle that plugs in to a regular TV (with an HDMI input, or DVI input with HDMI adapter), and is powered by a micro USB cable that can be connected to your TV's USB input (for power) or optionally plugged in to the supplied power brick — some TVs don't output enough power on their USB ports.
Chromecast is controlled from your smartphone or laptop via WiFI.  Whatever you view in the Chrome browser, and certain smartphone applications (such as YouTube, Netflix, et al) can be "cast" over to the Chromecast, and viewed full-screen on the TV!
Caveat:  The Chromecast does not have any user interface nor external control – it MUST be controlled via an Android smartphone or laptop running the Chrome browser.
7.2. Amazon Firestick
Similar to the Chromecast, for a few dollars more, you can get a scaled down version of Amazon's "TV", called the "Amazon Fire Stick TV".  Like the Chromecast, it plugs in to an HDMI port on your TV, and runs off USB power.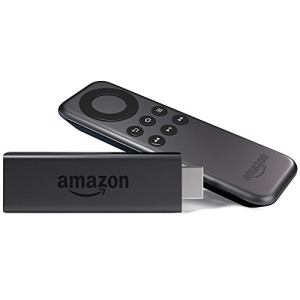 Unlike the Chromecast, the Fire Stick is basically a full-blown Android device with its own user interface and remote control.  You can install streaming apps such as Netflix or Hulu, play games, or watch content from Amazon VOD (Amazon's streaming service).  The best value is for Amazon Prime customers, who have free access to a large number of streaming titles.
The Fire Stick can be controlled with the included remote, or via an Android smartphone using a free app.
7.3. Portable Bluetooth Speaker
As there are a wide variety of these, and I don't have a strong recommendation, I'll avoid citing a specific model.
A PORTABLE Bluetooth speaker runs on an internal battery, and recharges just like your cell phone.  As the name implies, it connects to your smart phone, TV, or laptop via bluetooth. Here are some features to look for:
Look for one that's waterproof!  Read the reviews carefully, as many claim to be waterproof, but aren't.
Many also have the capability to accept a micro-SD memory card, and double as an MP3 player.  This is a really useful feature.
Look for one that's small enough to clip to a backpack or belt
Make sure it uses a standard (micro USB) charging cable!
Every device will have a few complaints about the sound, but make sure you read the negative reviews carefully, to make sure it's not a complete dud.
7.4. Travel WiFi Router
For dorm life, or for those who travel frequently, a travel router is a handy thing to have.  In hotel rooms and dorms, you often get a single, wired (Ethernet) connection to the internet, behind a shared firewall where anyone could potentially hack in to your laptop.
Slightly larger than a USB charger, a travel router gives you the following flexibility:
Firewall to prevent access to your personal systems – laptop, smartphone, etc…
Turn a single connection in to a shared Access Point, allowing multiple devices to use a single connection via WiFi
WiFi range extender – connect to an existing WiFi, and allow other devices to connect
Wireless bridge – Connect Ethernet-only (wired-only) devices to WiFi
Once powered on, most travel routers can be reconfigured quickly and easily using a smartphone or laptop.
The NetGear Trek N300 costs about $30, and gives you all of the above capabilities, plus:
Powered via AC or USB
Directional antenna
Can act as an AC to USB charger, to charge your smartphone!
Because travel routers can be powered by USB, a really neat use is to combine one with a portable USB charger, to provide a completely stand-alone WiFi extender that can run without external power, for several hours!
7.5. Small Pop-up Tent or Shelter
Especially if you share a dorm room, sometimes, you just need to get away from the clutter and chaos, to focus on a project or study.
A small pop-up tent uses a spring-loaded wire frame for quick / easy deployment, and folds down very compact for storage or travel.
Find a quiet spot (indoors or outdoors), pop up your tent / shelter, and you now have a convenient cubicle to provide some separation from the outside world.
A pop up tent or shelter will also come in handy for day trips to the beach, outdoor on-campus events, or other rainy / sunny venues.
A pop up shade / shelter (open on one side) starts at around $40, while a pop-up tent (completely enclosed) starts at about $60.
You might get a few funny looks, but your student will appreciate instant on-demand privacy and solitude.
7.6. 3M Command Hooks
Everyone who lives in a dorm or apartment needs these, whether they know it or not.
For those not familiar with the concept, "command" adhesives stick to the wall until you pull a tab, at which point, they magically release.
3M has a wide variety of products that use the "command" system:
Velcro strips use command adhesive on the back, and are very handy for hanging pictures (even heavy ones)
Metal hooks can be used to hang things (obviously) or to wall mount something that wasn't designed to be wall-mountable.  I have a Linksys router pinned to the wall with three of these… WHO makes a router without a wall mount option??
Plastic hooks are great for hanging keys, organizing cables and cords, and many other uses.
8. Tech that Didn't Make the List
There are some items that you probably think SHOULD be on my list, but aren't.  Here are the ones that DIDN'T make my list, and why:
8.1. Laptop
This is a given.  In today's day and age, you need a laptop (or at least, access to a computer).  For help selecting a laptop, please see my laptop buying guide:
8.2. Tablet
A tablet is a poor investment for a student because it's fragile, and geared toward reading, surfing, watching videos, and playing games.  For the money, a full-blown laptop is a better investment, and can be used for almost anything.
Have you ever tried to do any "real" work on a tablet?  I have one, and I can't even easily get through a simple WordPress post on it.  If you write, code, blog, design, or do anything productive, you really need a laptop.
You can spend $300 on a crappy tablet, or $500 on a decent laptop.  Your choice.
8.3. Portable Backup Drive
I ALWAYS advocate backing up your laptop every day.
However, with the ease and convenience of online storage services, the reality is that you should use DropBox or OneDrive to store anything super-critical.  This also allows you to access those files from any computer, meaning, if your laptop dies, you can still turn in your assignment.  A portable backup drive is good to have, but it's a convenience, not a necessity, and it can't match being able to access any file, any time, from any computer.
8.4. Earbuds / Headphones
Most people who USE earbuds or headphones already HAVE them, therefore I don't recommend them as a gift.
Nonetheless, here are some high-level recommendations.   If you want to buy a decent pair of earbuds, go for Skullcandy, for $10 up to $20.  For a decent headset or headphones, go for a Logitech – they are much better quality and lower cost than most competitors.  Turtle Beach also makes excellent headphones / headsets.  Prices vary based on features.  Avoid "Beats by Dre", they are poor sounding, cheaply-made, overpriced crap.